Day 1 :
Keynote Forum
University of Kentucky, USA
Time : 09:30-10:10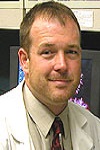 Biography:
Dr. Sullivan completed his Ph.D. at the University of Kentucky in Anatomy and Neurobiology in 2000 and immediately began a postdoctoral fellowship at the Reeve-Irvine Research Center at the University of California at Irvine under the direction of Dr. Oswald Steward. In August of 2002, he was recruited to the position of Assistant Professor in the Spinal Cord and Brain Injury Research Center and Anatomy & Neurobiology at the University of Kentucky. Currently he is a Professor of Anatomy & Neurobiology and an Endowed Chair in the Spinal Cord and Brain Injury Research Center. Dr. Sullivan has published over 80 peer-reviewed manuscripts and his work has been cited over 4200 times.
Abstract:
Obesity is recognized as a national and global epidemic, as approximately 65% of adults in the United States are classified as overweight or obese as defined by body mass index. While obesity is associated with increased risk for metabolic syndrome and cardiovascular disease, even a modest reduction in body weight has been shown to consistently reduce or reverse health risk factors. In the 1930s it was recognized that increasing the body's basal metabolism using mitochondrial uncouplers, directly resulted in steady and rapid weight loss. During this period the mitochondrial uncoupler, 2,4-dinitrophenol, was sold over the counter as a weight-loss supplement. It is the only compound to date that has been shown to be 100% effective for weight-loss but was eventually pulled from the shelves by the Food and Drug Administration as people were routinely overdosing on the compound in an effort to increase their rate of weight loss. To overcome this challenge, we have developed non-carbon-based, "self-rectifying" nano-scale devices, in which we can specifically and step-wise set the uncoupling capacity that when reached shuts the device off to further proton conductance. By targeting mitochondrial bioenergetic uncoupling in a controlled manner using nano-scale devices, we hypothesize that this will significantly alter metabolism and result in significant weight loss in a model of diet-induced obesity. Data will be presented demonstrating that these devices can produce weight loss without decreasing food intake in multiple animal experiments.
Keynote Forum
Jonkoping University, Sweden
Time : 10:10-10:50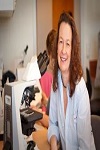 Biography:
Maria Faresjo was promoted as Professor in Biomedical laboratory sciences at Jonkoping University, Sweden at the age of 37. She is the Head of the Board of the Biomedical platform at Jonkoping University, an unique national arena for biomedical research and education. The main purpose of his research is to study the immunological mechanisms, especially the failure of immune regulatory cells that probably play an important role for the development of several immunological diseases e.g. type 1 diabetes. In collaboration with colleagues, she has recently shown that psychological stress in children may induce an autoimmune response (Journal of Immunology 2014).
Abstract:
Autoimmune diseases, such as type 1 diabetes are alarmingly common in children and teenagers. Psychological stress, recognized as a public-health issue in children and teenagers, may be one mechanism possible to induce autoimmunity and autoimmune diseases. Type 1 diabetes but also other autoimmune diseases such as celiac disease, systemic lupus erythematosus and juvenile idiopathic arthritis, frequently occurring in children may be induced by psychological stress. Psychological stress is defined as a state of threatened homeostasis or disharmony induced by various physical or psychological stressors such as disease, loss of a loved one, or marital conflict in the family. Confronted with a stressful condition, the body´s stress-regulation systems activate a multiple cascade of defense responses that involve several body systems for example the immune system. The role of the immune system in regulating brain and behavior is probably one of the fastest developing fields of modern science and the importance of T-cells in brain function has been clearly demonstrated in mouse model. A limited number of studies have this far evaluated the involvement of psychological stress in autoimmune response and disease in children. We have recently shown that small children exposed to high level of psychological stress show an imbalance in their immune system and an autoimmune response associated with type 1 diabetes. Consequently, psychological stress can possibly be an important risk factor to induce and maintain autoimmunity in children.
Keynote Forum
AL-Imam University, Saudi Arabia
Time : 11:10-11:50

Biography:
Khalid Alnemer did his MBBS, from King Saud University, Riyadh, and then internal medicine, interventional cardiology, nuclear and cardiac CT at McMasterrnUniversity School of Medicine, Hamilton Ontario. He is the vice dean of medicine college, advisor for Saudi FDA. He has published more than 20 papers in reputedrnjournals and serving as an Editorial Board Member at SHJ.
Abstract:
Cardiovascular disease (CVD) is a major cause of morbidity and mortality for individuals with diabetes, in addition it isrnconsidered the largest contributor to the direct and indirect costs of managing diabetes worldwide. We are going to shedrnsome lights on important concepts in managing cardiovascular disease in diabetes including issues related to hypertension,rnhyperlipidemia, myocardial ischemia, primary and secondary prevention policies in 2015, and updated management. Therncommon conditions coexisting with Type 2 Diabetes (hypertension and hyperlipidemia) are clear risk factors for myocardialrninfarctions, stroke, heart failure and cardiovascular death; in addition, diabetes itself confers independent risk for thoserncomplications. Numerous studies have shown established efficacy of controlling individual cardiovascular risk factors inrnpreventing or slowing CVD in people with diabetes but larger benefits are seen when multiple risk factors are addressedrnglobally. There is also evidence that using epidemiologically created risk calculators for measuring the 10-year coronary heartrndisease risk among adults with diabetes have improved significantly over the past decade and made a clear impact in preventingrndevastating cardiovascular events compared to previous decade's data. The American College of Cardiology/American HeartrnAssociation new Pooled Cohort Equation, the "Risk Calculator," may be a useful tool to estimate those 10-year atheroscleroticrnCVD. There is also an increased risk of incident diabetes with statin use which may indicate that these patients may benefitrnfrom diabetes screening when on statin therapy. Finally we will illustrate the important clinical messages for cardiology andrnendocrine practitioners should concentrate on during their practices and share it with their medical teams and patients.